Free Ride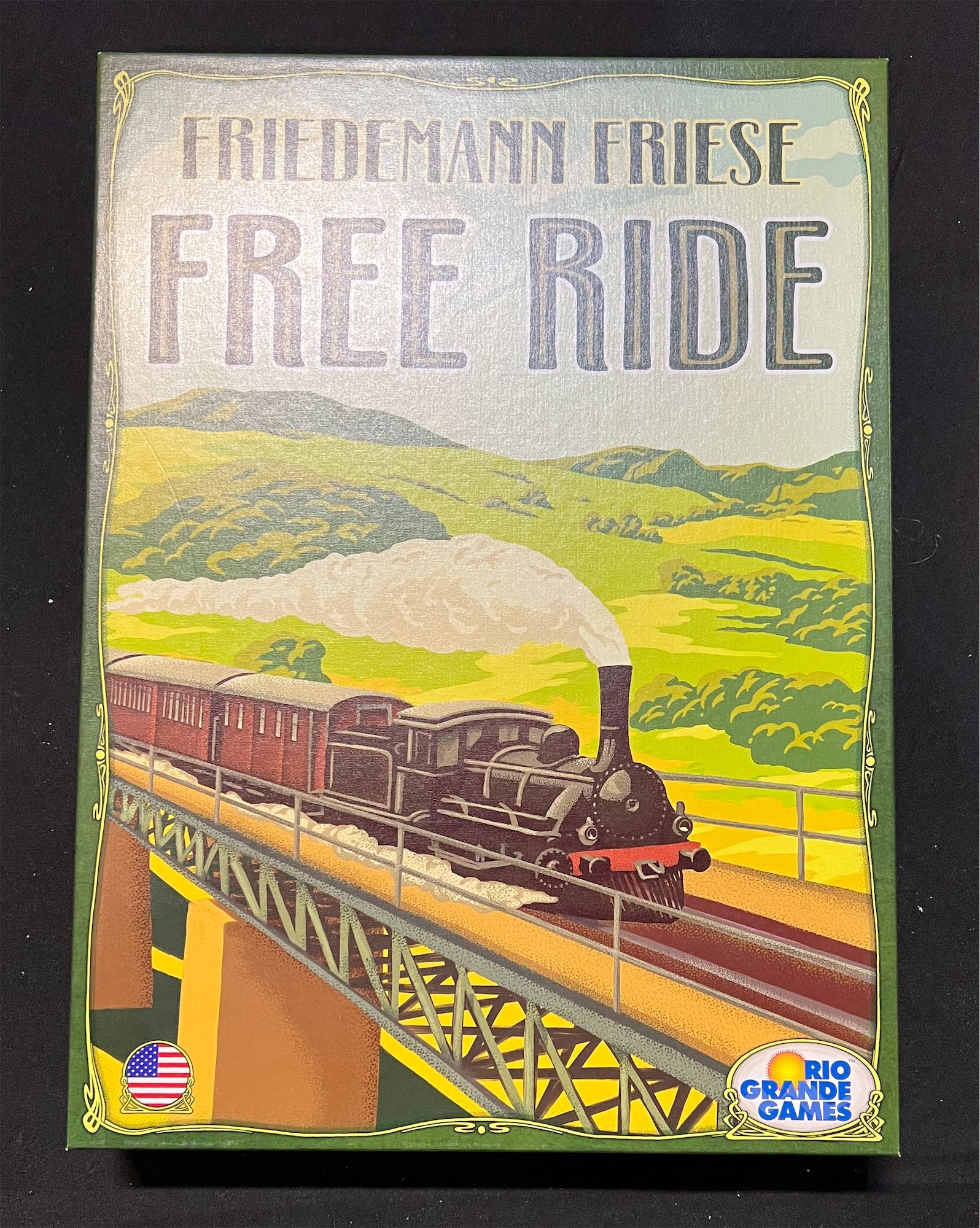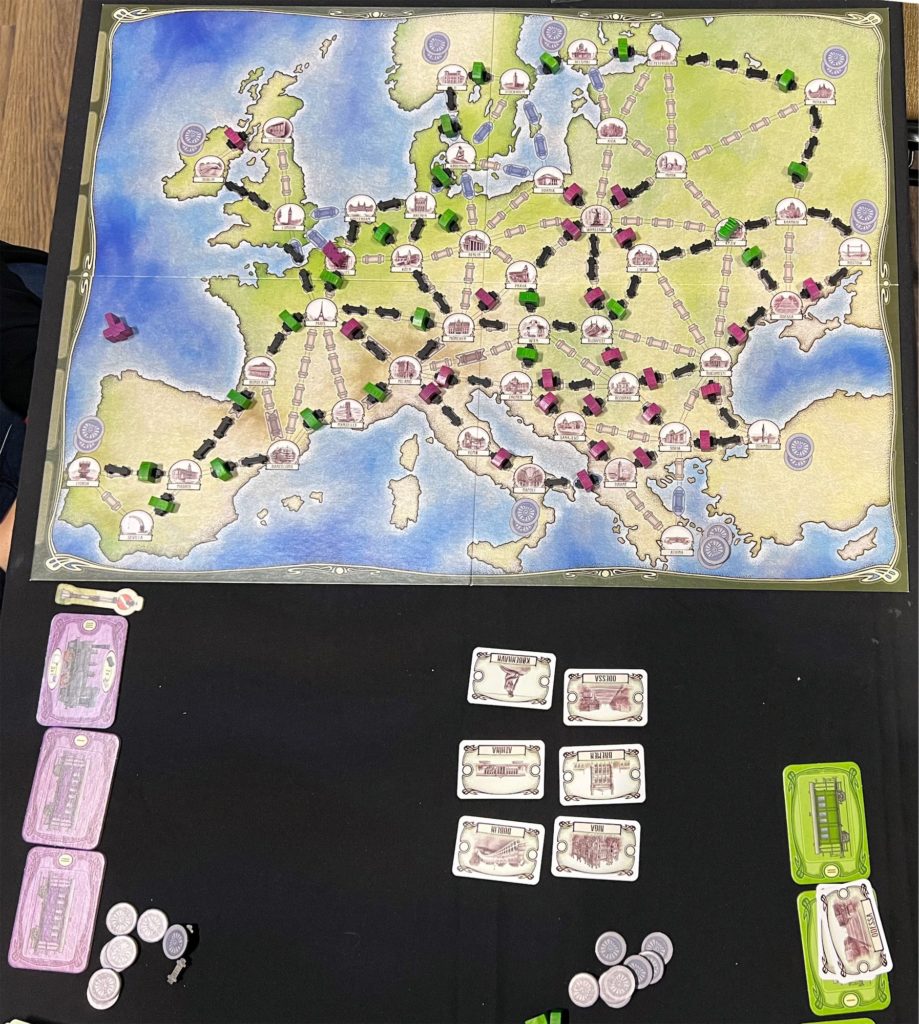 Yet Another Train Game. I liked it though. The art is nice, especially the old timey photos of cities on the "tickets", although sometimes they could be hard to match up with the map. That's probably mitigated the more you play though. The rails and player indicators can be a little fiddly, but they work well for what they need to do. I enjoyed the combination of building routes and moving along them, as opposed to a focus on building or on moving.
Museum: Pictura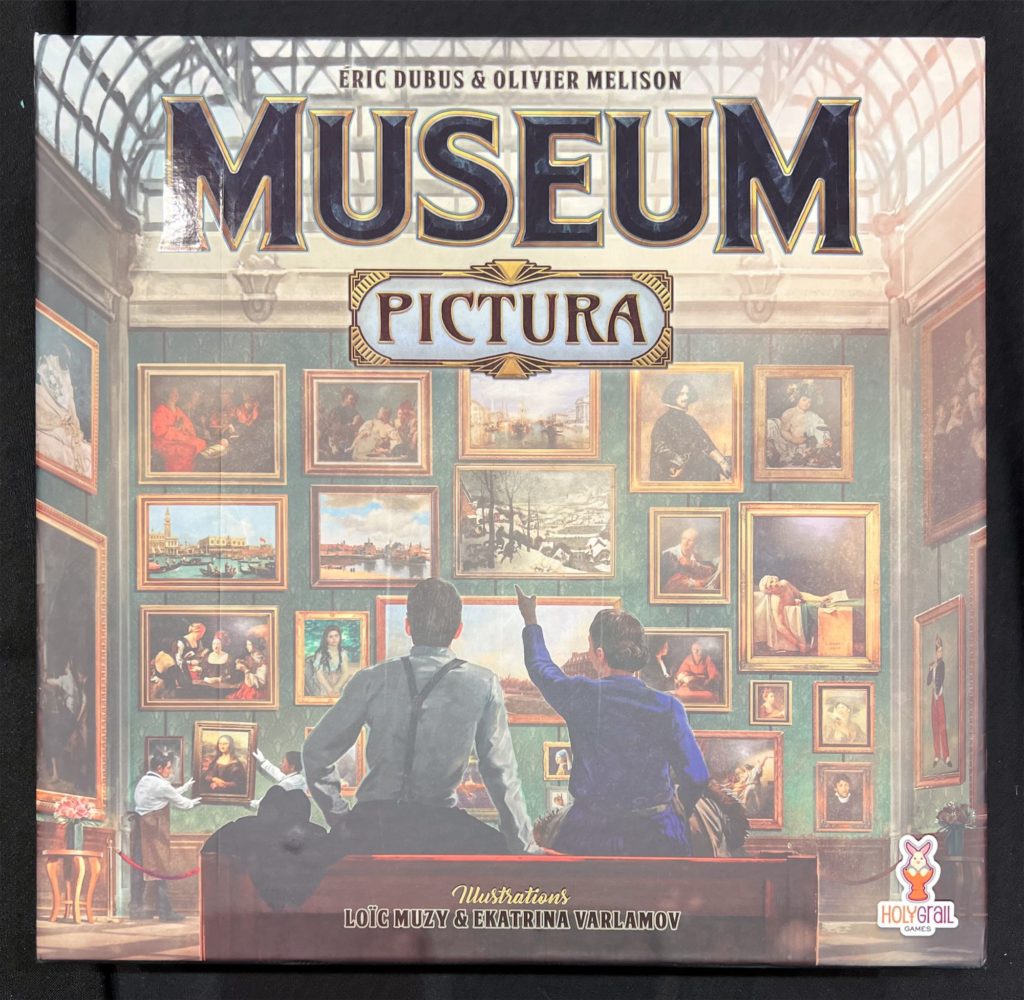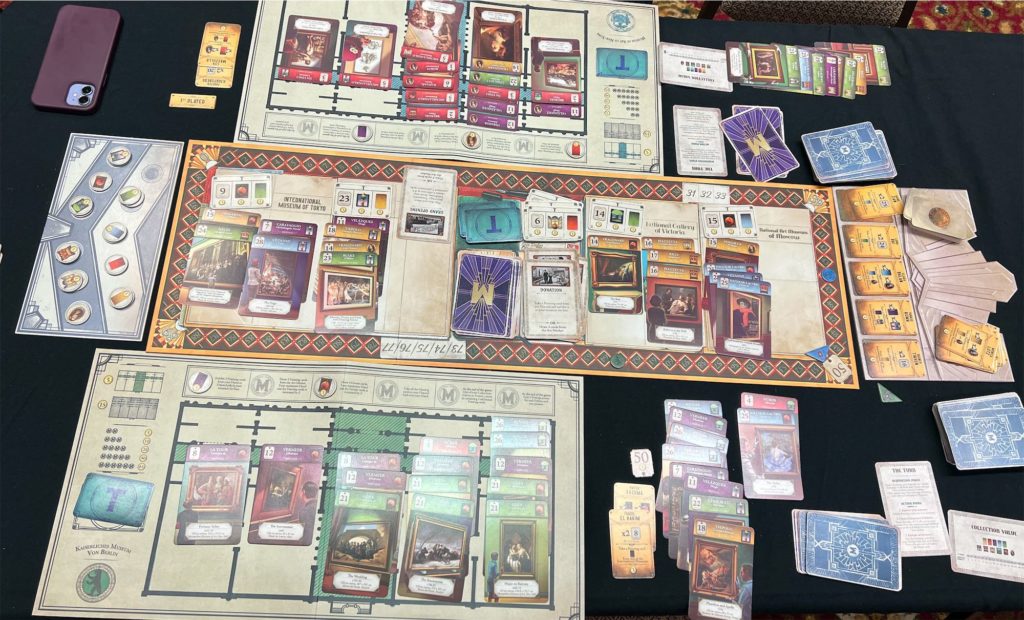 This is a really stylish set-collection game. It was a lot bigger on the table than I anticipated and when setting it up, it feels big. But it isn't too bad once you get into it. I liked the variety of art, and the idea of arranging it into your gallery in a particular way.
Floriferous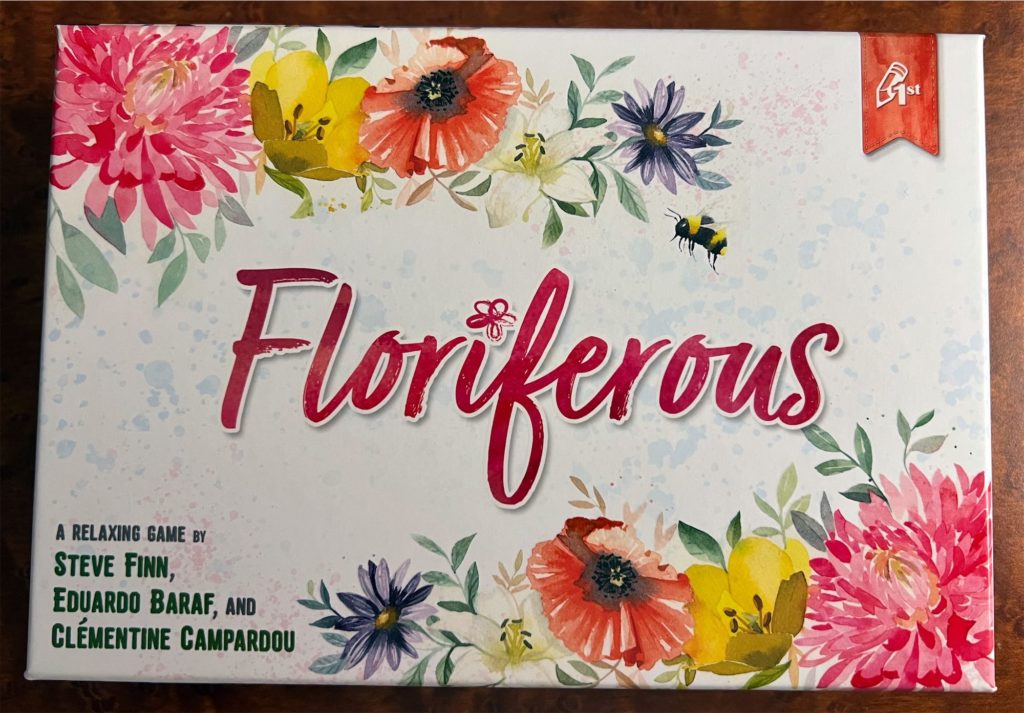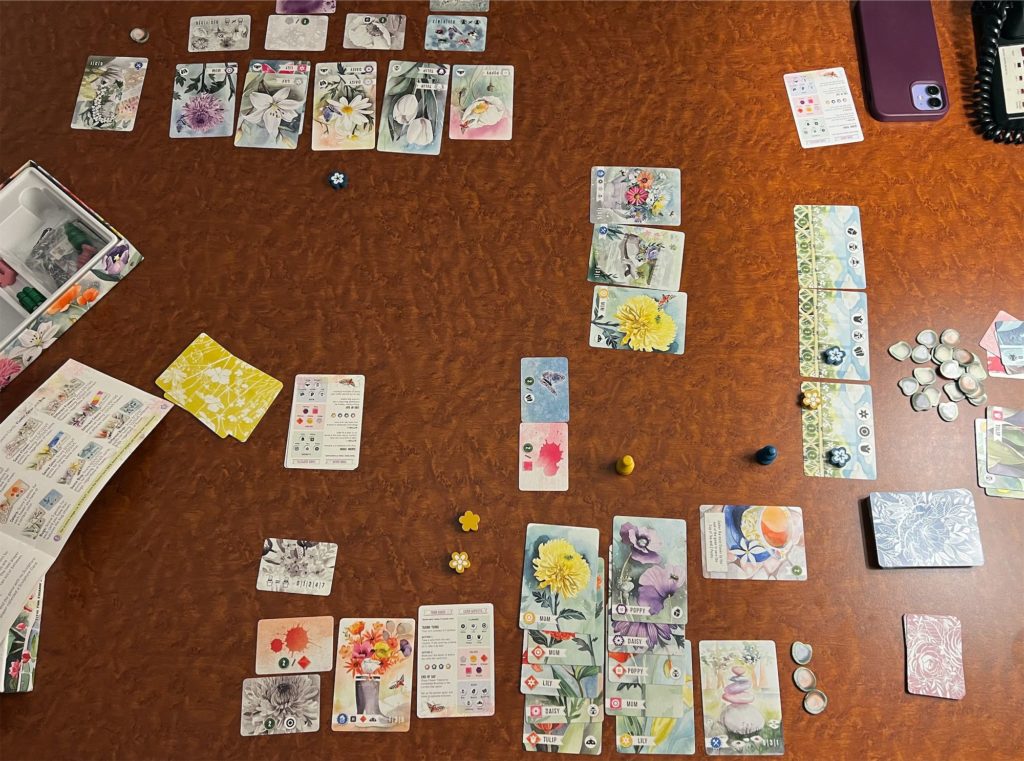 After a big game, a smaller game that looked just as nice. It's a quick, light drafting/set collection game that's themed well. Nice and chill.
Small Islands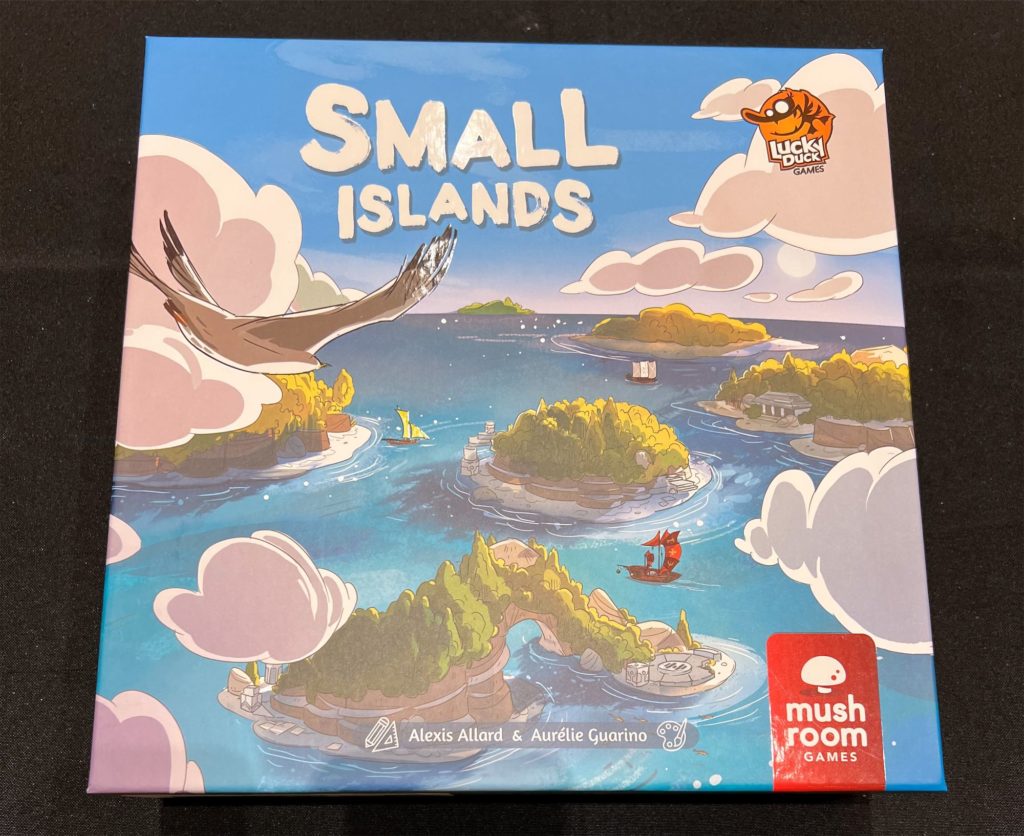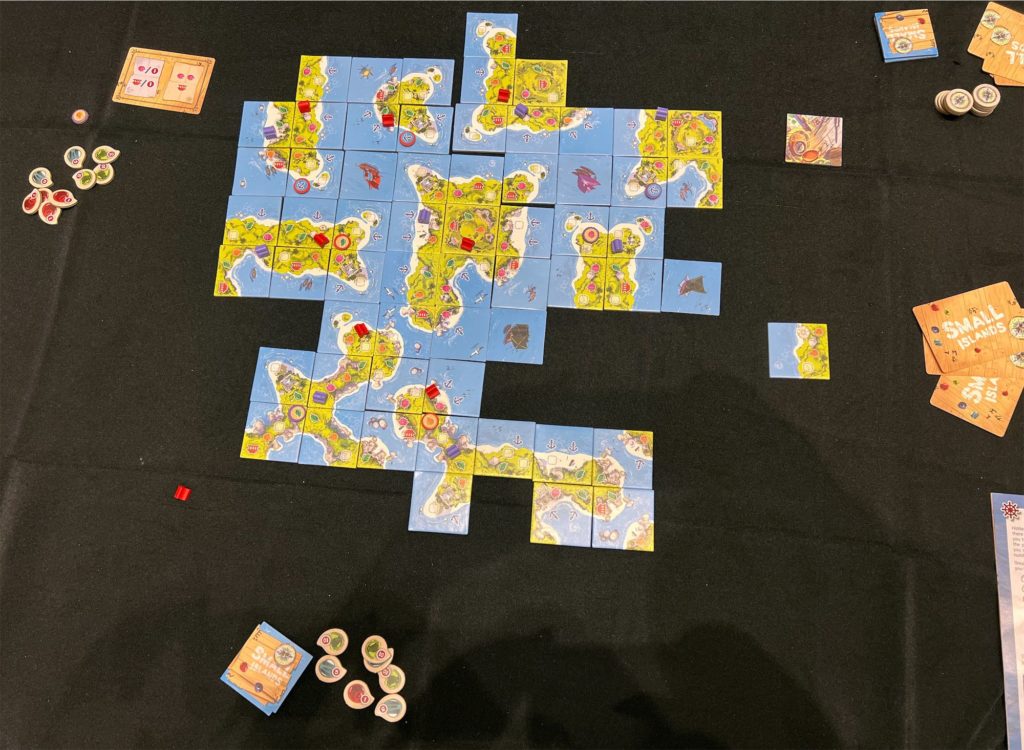 A tile-placement game where you're building, well, small islands. There's some nice short- and long-term strategy in this one, though there were a couple times I got bit by either forgetting I already had a house on an island or if two incomplete islands got connected unexpectedly. One thing I tend not to like in games is when players decide when the game is over or moves to the next phase, which happens here.
Momiji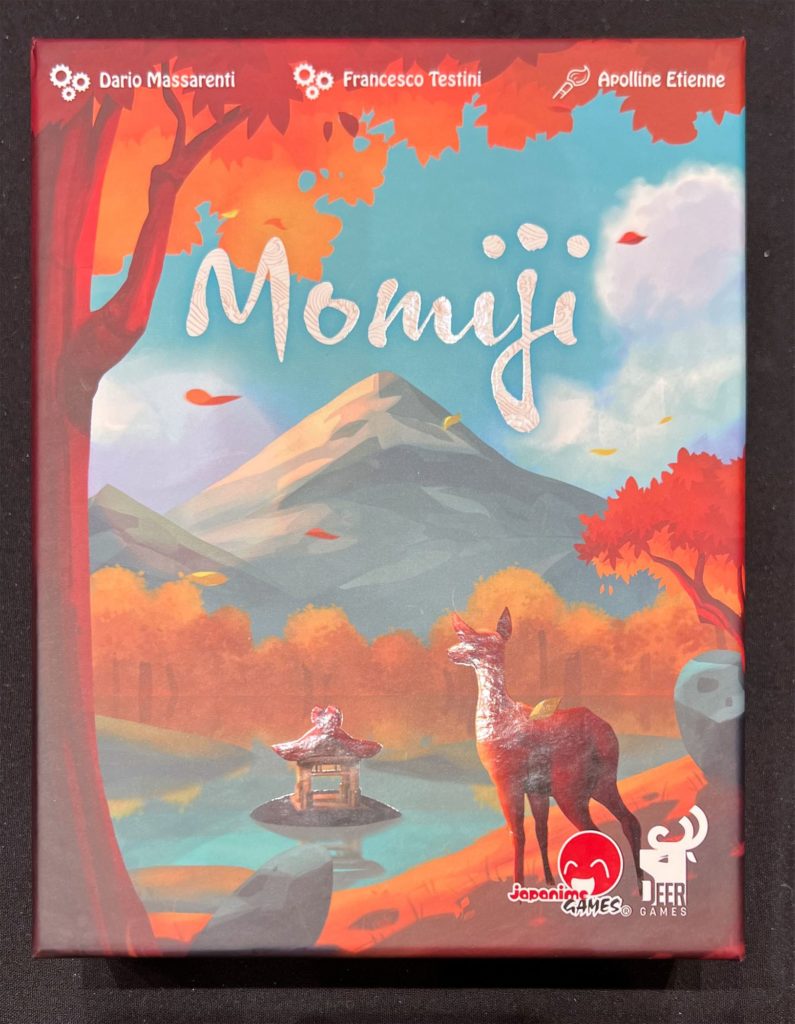 This is a hand-management set-collection game. The tree theme and sequencing numbers aspects might remind you of Arboretum. There's a bit of a spatial aspect too, with ordering your piles of leaves. Otherwise there's not much connection. Nicely illustrated, not too complicated. Quite replayable with different objectives and different player powers.
The Red Cathedral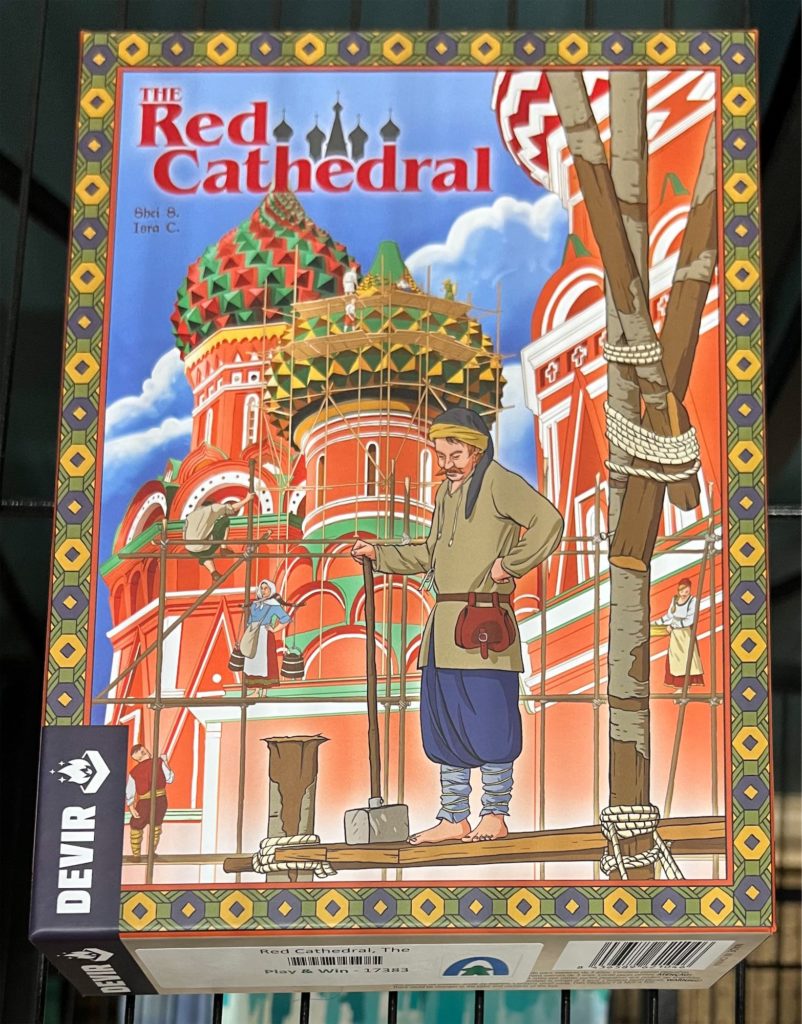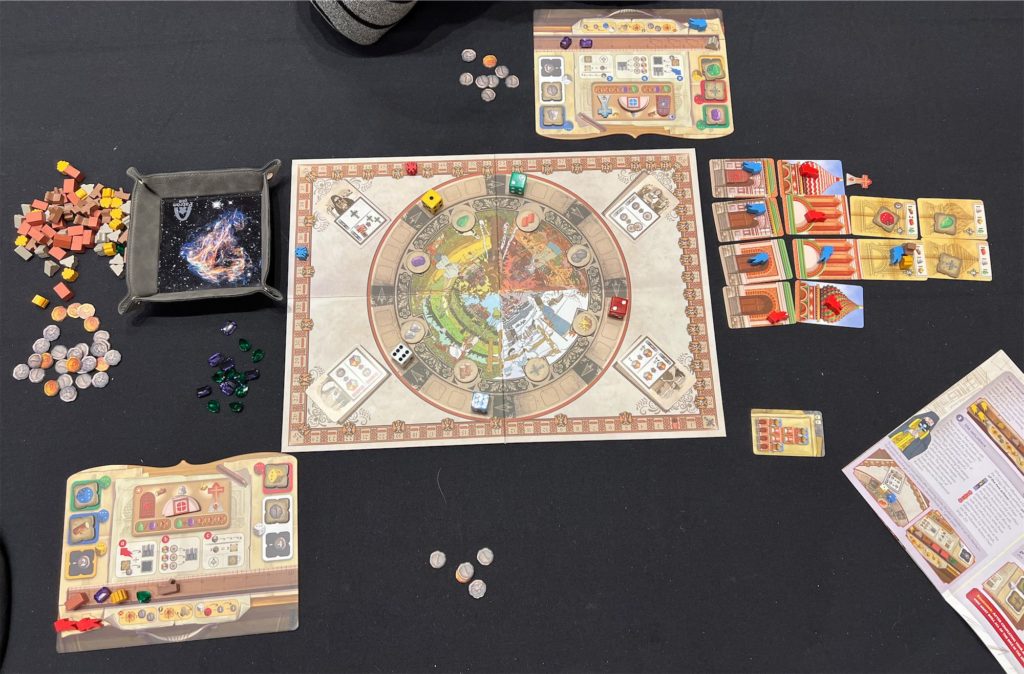 There is a lot in a little box. It takes a while to get into the rhythm of this one, but once we did I really enjoyed it. I especially liked the round track and dice mechanic for gaining resources. It's semi-random but offering choices in an interesting way. A deceptively (from the box size) complex game, and in the end you get to build something.
Dinosaur Island: Rawr and Write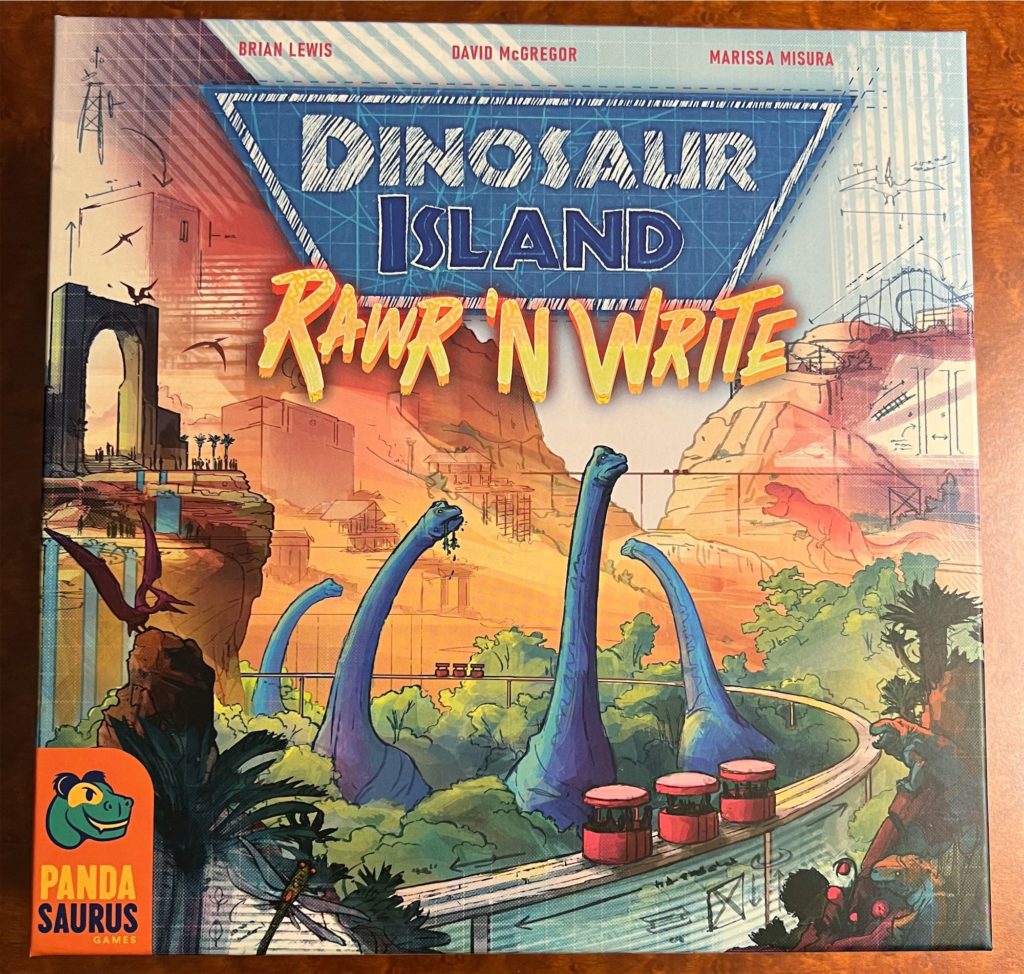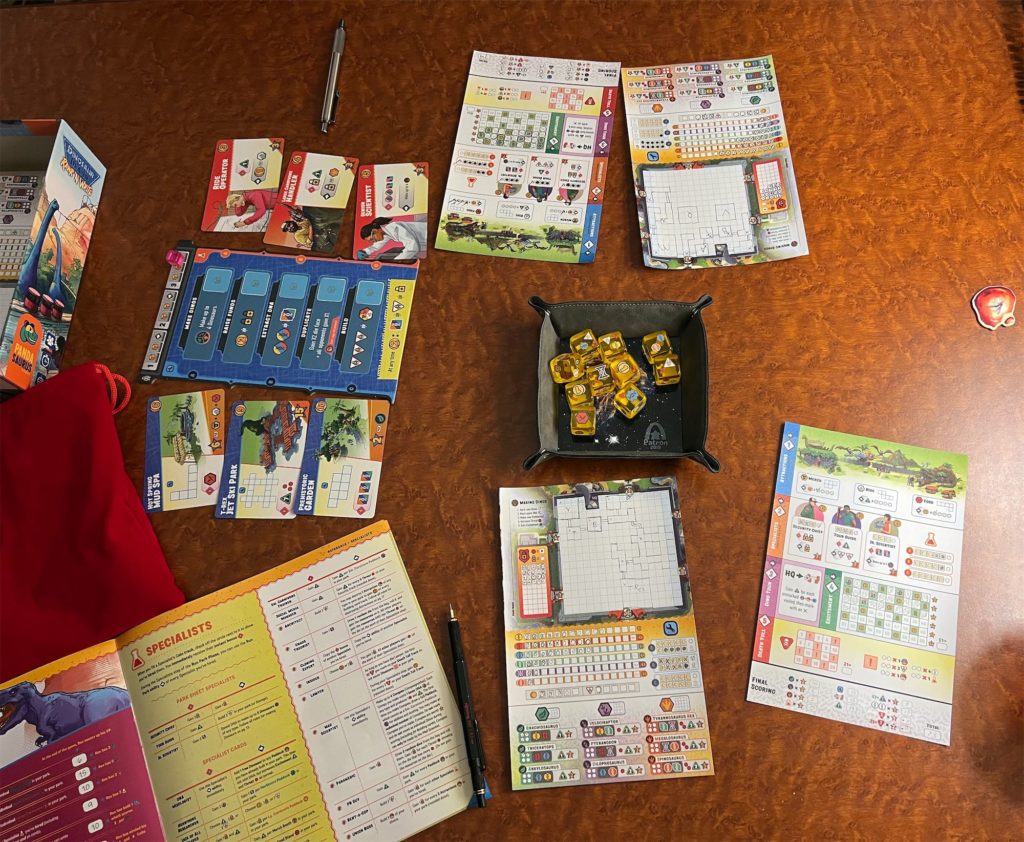 We won a copy of this one. If The Red Cathedral was deceptively complex for being in a small box, this one is doubly so for being in a small box but also a roll-and-write. And by complex, I mostly mean it took a long time to get through the rules. Once we started playing, it moved along ok. There are a lot of steps on a given turn, but they mostly don't take a lot of time. There's player interaction in the form of dice drafting, so it isn't entirely solitaire. And the dice are nice and chunky. Once you get through the rules, this is a fun one.
Cascadia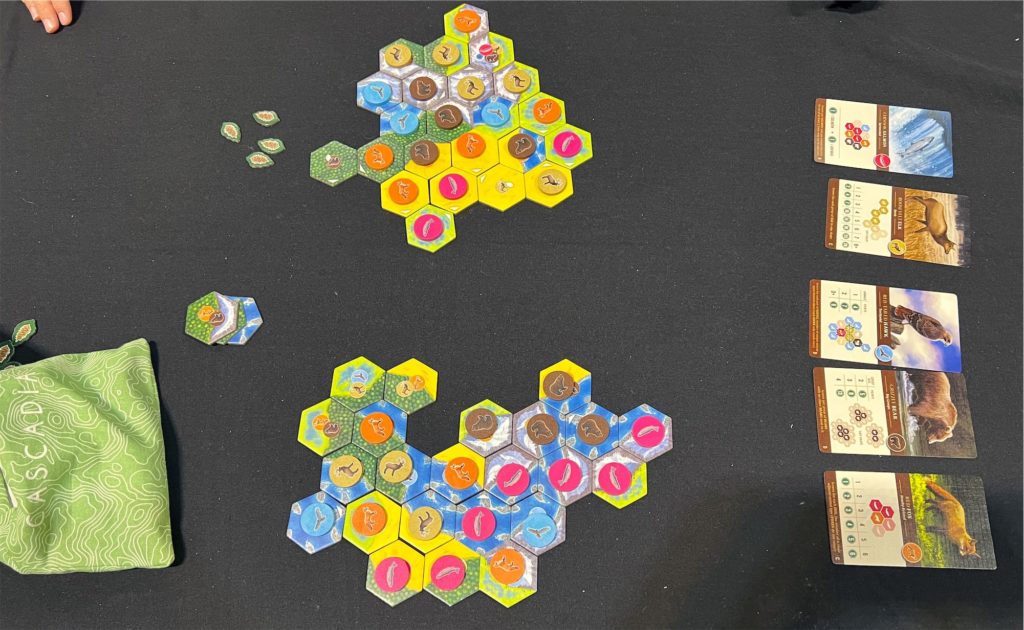 A great puzzle game that won the Spiel des Jahres this year. It looks nice, it plays relatively quickly, it's a thinker, it's themed well. What's not to love?
7 Wonders: Architects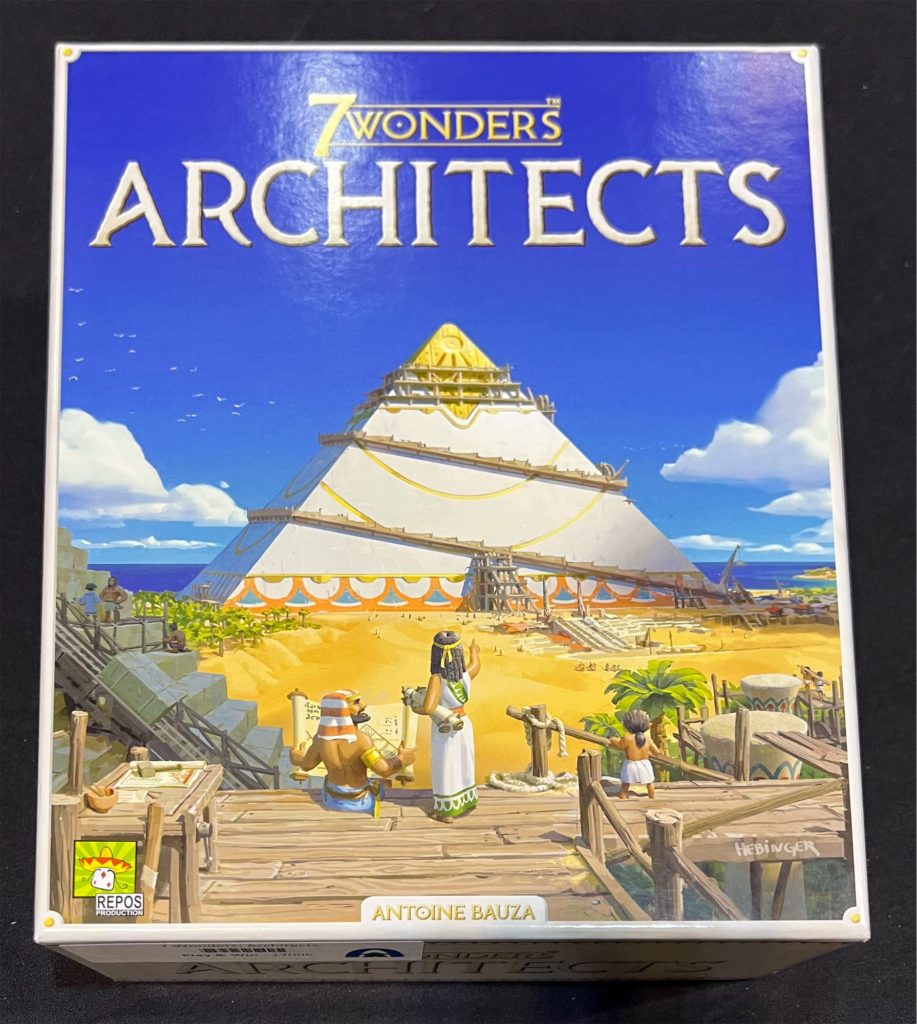 Yet Another 7 Wonders Game. This one uses cards and the familiar symbols and themes of 7 Wonders to let players construct the titular 7 Wonders piece by piece. Being able to build each wonder is clever, and they each do different things, adding replayability. A nice light introduction to the world of 7 Wonders.
---